Our Practice History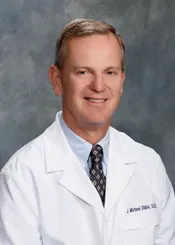 In 1966 , Dr. Andrew Koran founded our practice. Back then, Saline was a much smaller town. Ann Arbor was far away, separated from Saline by miles and miles of family farms. The street out front was a dirt road and kids still attended the old Union School (now a robotics firm) up the street. Our office was home to an obstetrician, a dentist and later, an insurance agent.
After finishing his service in the Army, Dr. J. Michael Dibble purchased the practice from Dr. Koran in 1971. Dr. Koran left to become a professor at the University of Michigan School of Dentistry, teaching hundreds of students the fine art of prosthodontics. Dr. Dibble worked tirelessly for thirty years, providing care to many families from Saline and beyond. He set a high bar and a standard of care which everyone in the office endeavors to achieve daily.
Our Practice Today
In 2001 , Dr. Jennifer McFinton (who worked for Dr. Dibble when she was in college and who studied under Dr. Koran in dental school), joined our practice as a dentist. Woodland Family Dentistry was created when Dr. McFinton purchased the practice from Dr. Dibble. More recently, Dr. Margaret Watkins, Dr. Jaime Reichlmayr and Dr. Karen Soderquist have joined the practice and added more talented providers to our roster. Dr. Dibble has passed the torch to the next generation and we are proud to be the oldest dental office in Saline.