Registered Dental Hygienists
Wendy, Cristy, Jackie, Lauren, Wendi and Nicole
Our hygienists Wendy, Cristy, Jackie, Lauren, Wendi and Nicole are graduates of Ferris State University, Kalamazoo Valley Community College, Kellogg Community College, Wayne County Community College, the University of Michigan, and Marquette University. These ladies have been providing gentle cleanings in our office for many years, each with a unique personalized touch. They stay up to date on the latest advances in dentistry by attending several continuing education courses throughout the year.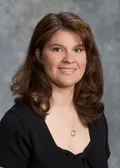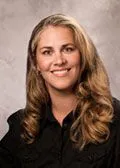 Patient Care Coordinators
Lisa, Lori, Dawn, Amanda, and Melissa
Lisa, Lori, Dawn, Amanda, and Melissa cheerfully help our patients with all of their scheduling needs. Visitors to our office are greeted by one of their radiant smiles upon arrival.

Dental Assistants
Liz, Hailee, Kacey, and Randi
Our assistants, Liz, Hailee, Kacey, and Randi are exceptionally trained and talented at their jobs. They help our doctors in all aspects of patient care and provide quality care in our office.

Financial Director
Mary
Mary, our Financial Director works full time answering insurance, billing and patient account questions. She keeps our system running smoothly. With over 20 years of dental billing experience, Mary is an integral part of our full-service team.


Facilities Director

Wendy
In addition to providing our patients with her dental hygiene expertise, Wendy's responsibilities have expanded to organizing our office behind the scenes. She can now be seen at the front desk on a part-time basis.